Pacific City: The Perfect Destination for Your Next Family Vacation
Any parent will tell you that a perfect family vacation is both an art and a science. The art is in the how of the vacation, and the science is in the where. The goals, of course, are shared memories that will last a lifetime. Step up to the podium, Pacific City, Oregon. 
With its stunning wind-swept coastline, an abundance of outdoor activity riches, excellent dining options and incredible oceanfront vacation rentals, you and your family are sure to have a fantastic time.
Located in the southern part of the North Oregon coast, 2hrs from Portland, Pacific City is a small, tight-knit community proud of its maritime heritage and deeply connected to the natural beauty of the area. It is nature that defines the place, and it is quite possibly the perfect destination for your next family vacation in Oregon.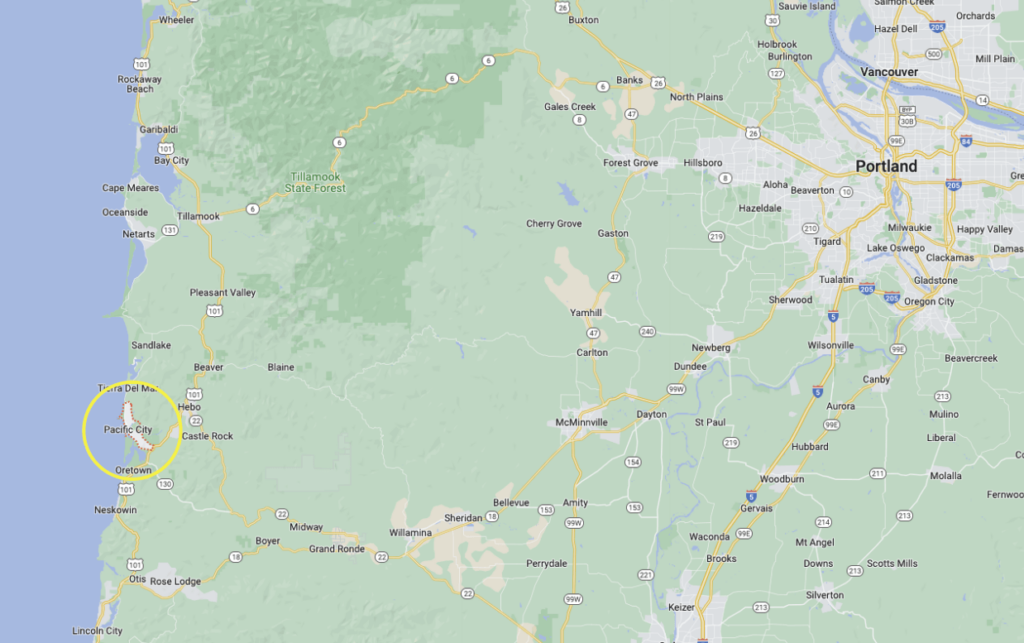 A brief history of Pacific City
Pacific City, Oregon is one of the oldest towns in the Pacific Northwest. It has a rich history that dates back to the days of the Nestuggas and Killamooks, the native people whose legacy and culture, at land and at sea, live on to this day.
The first European people to settle here were fur traders and whalers who arrived during the 1800s. Later on, these settlers would establish thriving agricultural and commercial businesses. Today, Pacific City is a thriving community offering visitors a chance to experience the natural beauty of the area and the friendly atmosphere of a small town.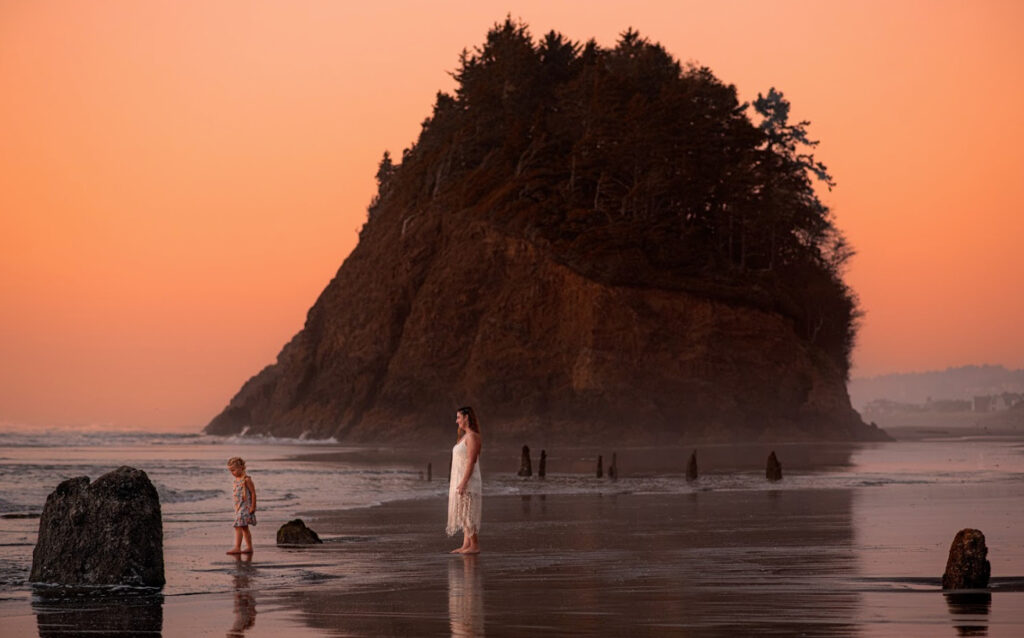 The Natural Beauty of Pacific City
Pacific City is nestled among tall evergreens, towering sand dunes and rugged cliffs, offering some of the most dramatic views on the Oregon coast. The Cape Kiwanda State Natural Area is a must-visit, offering stunning views of the Pacific Ocean and sand dunes that are perfect for sandboarding and kite flying.
For a more serene experience, head to Bob Straub State Park, which offers miles of walking trails, picnic areas, and incredible fishing on the Nestucca River. Another popular destination is Proposal Rock in nearby Neskowin. As you can imagine, this easy walk to Proposal Rock has become an Instagram-worthy destination unto itself.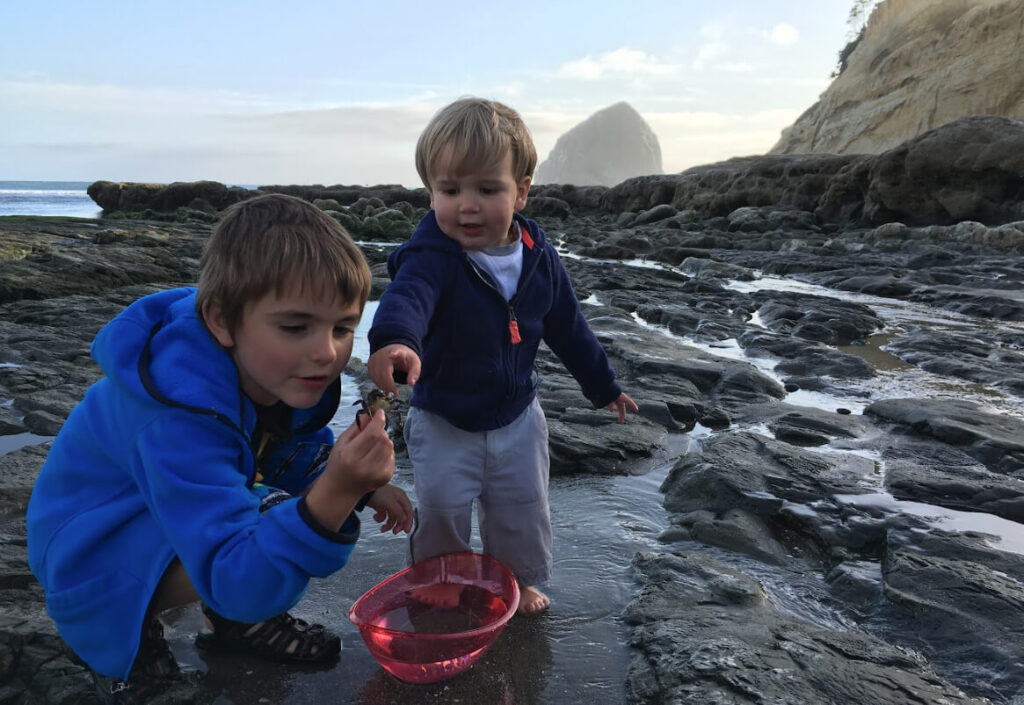 Things to Do in Pacific City
Whether your family loves adventure or relaxation, you'll find plenty of activities to keep you entertained. Surfing, fishing, kayaking, and horseback riding are just a few of the many exciting options available.
Tide pooling is fantastic in Pacific City. Cape Kiwanda's sheltered beach is a great introduction to sea creatures at low tides. Kids love the rich, shallow pools full of anemones, rockfish, starfish, kelp, and sea urchins. Remember to keep an eye on the waves, and the tide tables.
If you're looking for something to do indoors, the region has a few different attractions. The Tillamook County Museum is a great place to learn about the area's history and culture. While the Tillamook Creamery, yes that award-winning dairy and cheese producer, is only 26 miles north of Pacific City and offers daily tours and sampling.
Pacific City's Dining Options
Yes, Pacific City is known for its scenic beauty, and outdoor recreation, but it's also known for its emerging culinary scene. The town offers a variety of dining options to suit every taste bud and budget. From local seafood shacks serving fresh crab, oysters, and clams to upscale restaurants offering farm-to-table cuisine, Pacific City has something for everyone. Visitors can enjoy a romantic dinner at The Riverhouse Nestucca.
For a more casual dining experience, the Pelican Brewing Company offers delicious handcrafted beers and a menu filled with pub favorites, while Beach Walk is a popular Asian/American fusion restaurant. Whether you're looking for a fancy night out or a casual lunch, Pacific City has an extensive selection of dining options to choose from.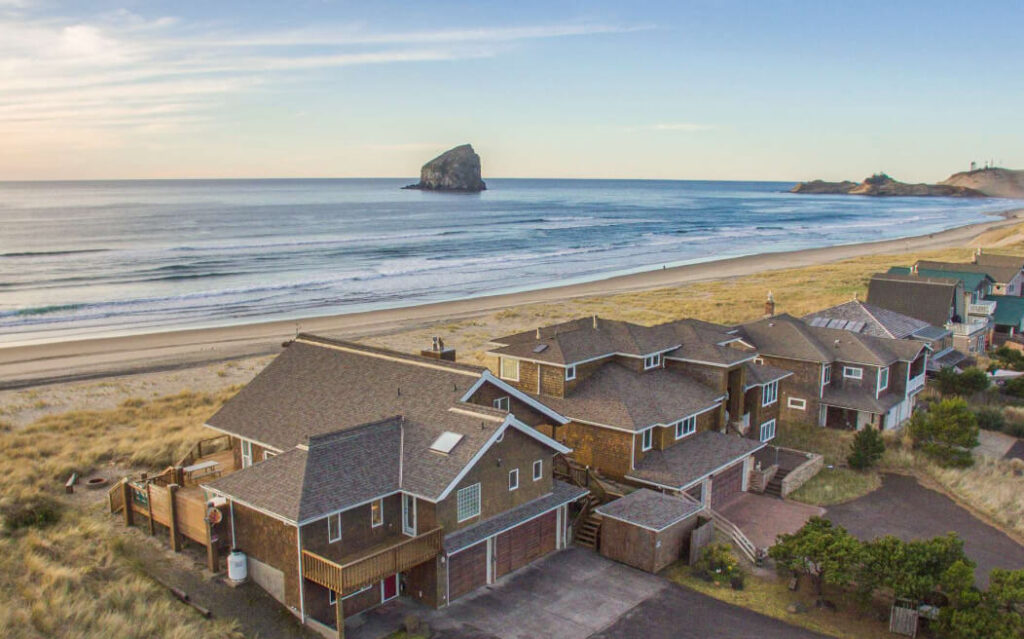 Accommodation in Pacific City
There's a wide range of accommodation options in Pacific City, so you can find something that suits your budget and style. If you are looking to park your RV, Thousand Trails Pacific City is a popular option. If you are looking for more amenities and creature comforts then we invite you to check out our portfolio of local vacation rentals and holiday homes. 
Final thoughts about a Family Getaway to Pacific City
If you're looking for a family vacation that offers natural beauty, fun activities, and excellent dining options, Pacific City is the perfect destination. It boasts access to parks and beaches, a variety of accommodation options, and is a convenient and accessible location. You are sure to have a memorable time and find that perfect family holiday mix in Pacific City.