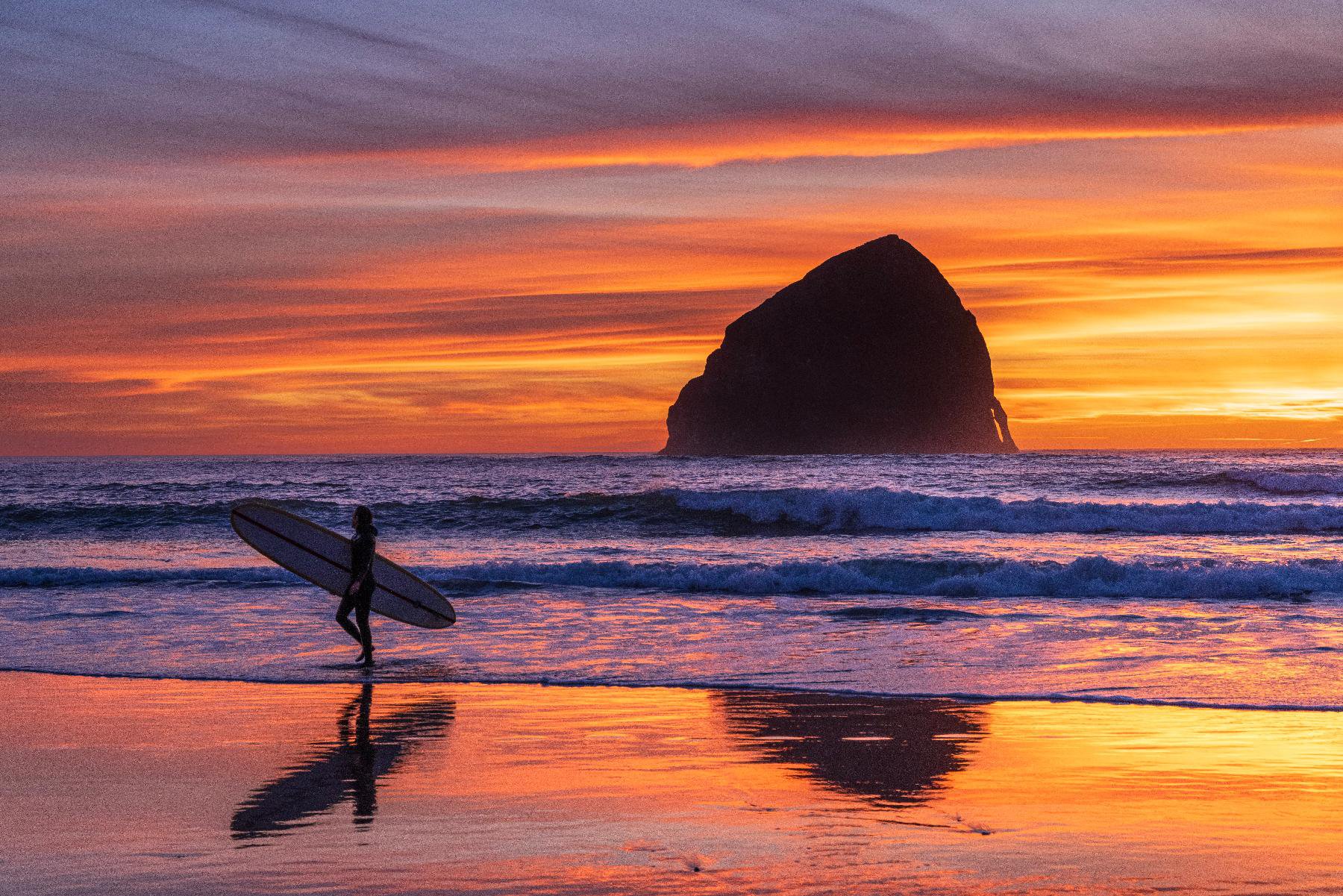 Rental Management Program
Our priorities…
Increase your income–Care for your home–Protect your investment
Locally managed with professionalism, integrity, industry innovation and technology.
Maximize revenue with diverse marketing and advanced technology to get your home booked. Listings featured on Airbnb, VRBO, TripAdvisor and more. Facilitate required permits and tax collection. On-site local presence for your peace-of-mind and guest needs. Consistent home-care and oversight.
For starters, we would be more than happy to visit your home to evaluate what you could expect if you choose to use your home as a vacation rental. We can make suggestions that would maximize income, protect your property, and we can estimate your potential income.
Owner/manager Nicole Twigg has been successfully working with vacation homes in Pacific City for over 15 years and has a passion for this growing industry:
"I consider each homeowner to be a partner and feel great responsibility to earn them the best income while maintaining their home in good condition. There are several large, national competitors in Pacific City that are managing vacation homes, so our goal is to match their marketing and income strategies while excelling at personalized service that only a local company can provide. Although we have a fantastic team here at KCP, all owners have my personal cell number and can contact me anytime.

I believe that community involvement in our industry helps to bridge the gap between 2nd homeowners and locals while helping to foster sustainable tourism. I am an active member/volunteer on several community organizations including the Tillamook County Short-Term Rental committee, helping to guide practical regulations. Also, I have worked with the Solid Waste Department to make recycling available to our renters and owners even though it is not available anywhere else in the area. We also just began working with our local food pantry to distribute overflow items from tourists to local families."

If you choose to join our family of homeowners, our duties are to…
– Maximize your income potential
– Enter your home into our vast, individualized marketing program.
– Provide constant oversight to your property.
– Facilitate Tillamook County's rental permit and lodging tax collection.
– Give you confidence that your home is secure and looked after when you can't be here.
– Arrange and supervise general maintenance and emergency repairs
– Provide you with detailed accounting of your revenue each month
– Pre-screen and provide thorough instructions to your renters.
– Utilize our experienced, professional housekeeping & maintenance staff.
• Professional & drone photography for showcasing your property
• Dedicated Home-Care Team including property manager, housekeepers, maintenance, and outside cleaners.
• Roster of professional services like plumbers, contractors, etc.
• Recycling provided to renters.
• Loyal knowledgeable & local staff means better care for your home.
Highlights of our marketing plan include…
– Utilizing a huge database of respectful satisfied past renters.
– Advertising in local print resources.
– Paid internet sources directing traffic to our site.
– Our own very popular and informative website that is constantly updated.
– All homes featured on Airbnb, VRBO, Tripadvisor and MORE!
A little bit about us . . . Coupled with Kiwanda Coastal Properties Real Estate for the past 25 years, we are the longest established, best-located, and most successful local Vacation Rental Management company in Pacific City. In case you don't know us, we're the little building on the west side of the PC Bridge. We maintain professional office staff, experienced, long-term detailed oriented housekeepers and a roster of maintenance/contractors. We are constantly working to stay current with industry marketing techniques so that we get you the best income available. We partner with local businesses and services so that we can offer you unequaled services.
OWNER TESTIMONIALS
"We recently moved our rental management for our beach vacation home to Kiwanda Coastal Properties, and we love working with them! In just a few short months, our bookings are up, even with an increase in rental rates. The home is being kept just the way we would want it if we were renting there, and if any issues come up, we know they are just a call or email away. We would recommend Kiwanda Coastal to anyone looking for an efficient, effective and caring rental management company." TASCA G.- Pacific City Homeowner
"We enjoy our relationship with Nicole and Kiwanda Coastal. She is very response and we work with her easily. As President of the Kiwanda Shores Maintenance Association, which has more than 170 Members, I am aware of the homes which are rented and their experiences. We are grateful that we selected Nicole and Kiwanda Coastal". PAUL S.- Pacific City Homeowner