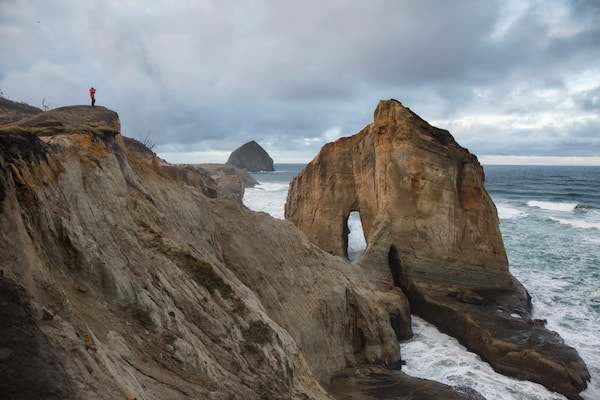 Exploring the Splendors of Cape Kiwanda State Natural Area: A Comprehensive Guide
Welcome to the majestic beauty of Oregon's Pacific coastline! Nestled among towering sand dunes and rugged cliffs is a jewel awaiting exploration: Cape Kiwanda State Natural Area. This ethereal sanctuary beckons adventurers, nature lovers, and photographers alike. With its dramatic landscapes carved by wind and waves, the cape offers an awe-inspiring blend of natural wonders and outdoor activities.
Whether you're craving the thrill of dune climbing, the serenity of tidal pool exploration, or the enchantment of whale watching, Cape Kiwanda State Natural Area is the quintessential destination to immerse yourself in the unspoiled charm of the Pacific Northwest. Let this guide lead you through the myriad wonders that await within its embrace.
Explore Cape Kiwanda State Natural Area
Cape Kiwanda State Natural Area offers a plethora of activities that cater to a variety of interests. Whether you're seeking a thrilling water sport activity, a relaxing day of birdwatching, breaking a sweat on a hike or some tide pool exploration, Cape Kiwanda State Natural Area has it all. Here are some of the best things to do and explore when visiting this magical area along the Oregon Coast.
On the Water Activities
Surfing: The waves at Cape Kiwanda are known for being excellent for surfing. For those looking to catch some waves without the crowds, check out Moment Surf Company. They are located right near the water and offer surf lessons and rentals. This location is popular among both beginners and experienced surfers due to its consistent waves and sandy bottom.
Cape Kiwanda's surf breaks offer a mix of both left and right-hand waves, and the area is generally less crowded than some other surf spots along the Oregon Coast. Additionally, the sandstone cliffs of Cape Kiwanda provide some shelter from the wind, making it a more enjoyable surf spot even in less favorable weather conditions.
Kayaking and Paddleboarding: The calm waters in some parts of the Cape are perfect for kayaking and paddleboarding. These activities allow you to explore the coastline and potentially spot some marine life.
Fishing: Whether you're fishing from the shore or on a boat, Cape Kiwanda offers ample opportunities for catching various species of fish. Some common catches include salmon, halibut, and crab.
Whale Watching: Between March and June, and then again from mid-December to mid-January, you might spot gray whales migrating. Several charter boats in the nearby areas offer whale-watching tours. However, if you prefer to stay on dry land, there are many whale watching spots on land around the Cape Kiwanda area where you can spot these magnificent creatures.
Dory Boat Launches: Witness or experience a traditional dory boat launch. Cape Kiwanda is one of the few places on the West Coast where flat-bottomed dory boats are launched from the beach into the ocean. Sometimes, local fishermen offer dory boat rides.
Kiteboarding and Windsurfing: For the adrenaline junkies, give kiteboarding and windsurfing a go. Definitely a sport for the adventurous, the winds off Cape Kiwanda can be ideal for kiteboarding and windsurfing and send you soaring high above the waves. Harness the power of the wind and ride the waves in the most beautiful location.
On Land Activities
Birdwatching: Bird watching at Cape Kiwanda State Natural Area is a captivating experience for nature enthusiasts. The diverse coastal ecosystem, with its rocky outcroppings, sandy beaches, and tidal pools, attracts a variety of seabirds and shorebirds.
From the graceful brown pelicans gliding above the waves to the black oystercatchers foraging amongst the rocks, the array of avian life is impressive. The area is also a stopping point for migratory birds, which adds to the seasonal variety. Bring your binoculars and a camera, and prepare to be mesmerized by the feathered inhabitants of this stunning Oregon coastline.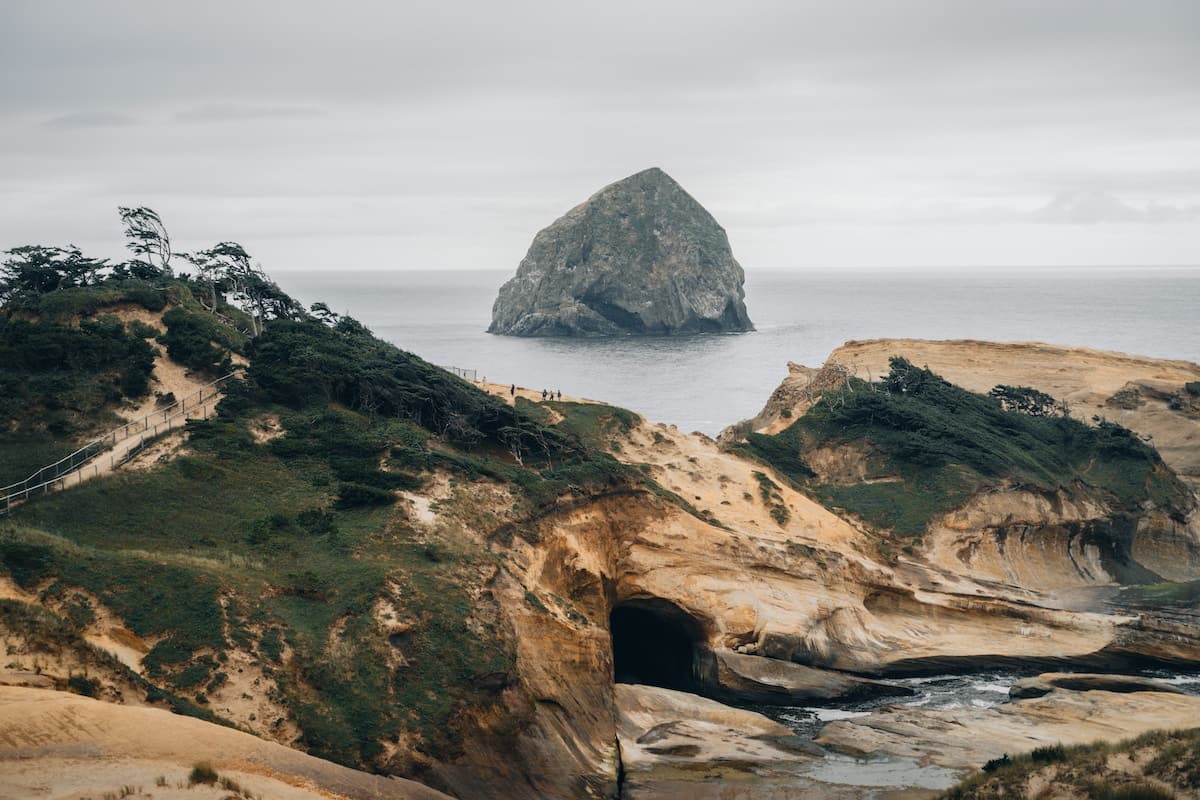 Hiking and Nature Walks: Around Cape Kiwanda State Natural Area, hiking enthusiasts will find a plethora of trails that traverse through diverse landscapes. The Great Dune Trail is one of the most iconic hikes within Cape Kiwanda itself, challenging visitors with a steep climb up the towering sand dune, but rewarding them with panoramic views of the Pacific Ocean and Nestucca Bay.
For a more leisurely experience, the nearby Nestucca Spit Trail offers a serene walk through coastal forests and along the spit, with opportunities to spot birds, marine life and the iconic Haystack Rock. Another nearby gem is the Sitka Sedge State Natural Area, which features relatively flat trails through lush wetlands and sand dunes, and is excellent for observing the native flora and fauna. These trails provide both the serenity and the raw beauty that make Cape Kiwanda State Natural Area an ideal destination for hikers of all levels.
Beachcombing and Shelling: Take a leisurely walk along the water's edge to search for shells, agates, and other ocean treasures.
Tide Pooling: At low tide, the receding waters reveal a world of marine life in the tide pools. Some common creatures found in the pools here are starfish, anemones, crabs and other marine life in these natural aquariums.
Dune Climbing: A must-do activity is climbing the massive sand dune at Cape Kiwanda. The climb offers a fun challenge with rewards of stunning views of the Pacific Ocean and the iconic Haystack Rock. The massive sand dune at Cape Kiwanda is a favorite spot for climbing for locals and visitors. The climb may be steep, but the views at the top are breathtaking and well worth the effort.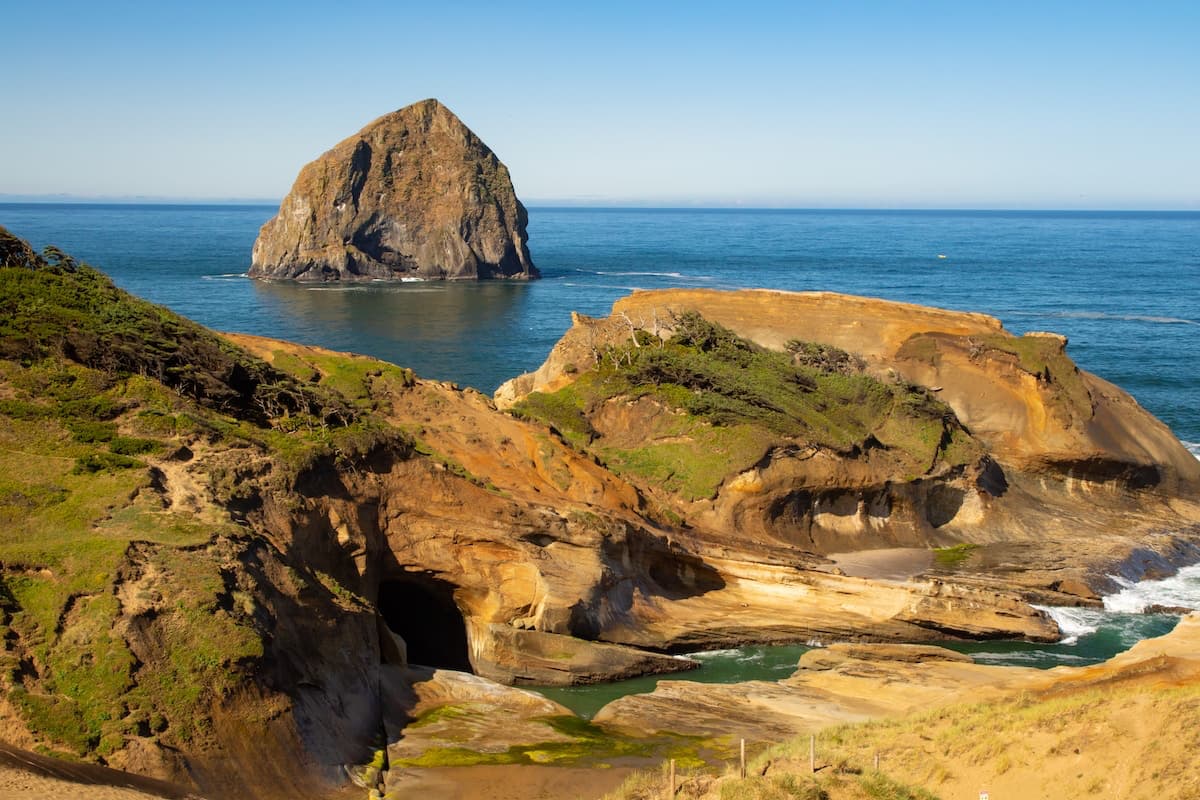 Photography: The dramatic landscapes, from rugged cliffs and rock formations to sweeping ocean views, make this natural area a photographer's paradise. Sunrise and sunset are especially magical times for photography.
Picnicking: Pack a lunch and enjoy a picnic with an ocean view. There are picnic tables available, but you can also just spread a blanket on the beach.
Dining and Local Cuisine: If picnicking isn't your thing and you're looking for something hot and fresh, Pacific City is nearby – where you can enjoy fresh seafood and local cuisine at one of the restaurants or cafes.
Cultural and Historical Exploration: Learn about the history and culture of the area, including its Native American heritage, at local museums or through interpretive signs.
Reminder: As you embark on your journey through the breathtaking Cape Kiwanda State Natural Area, we kindly remind you to respect the pristine natural environment that surrounds you. This area is home to a delicate ecosystem and diverse wildlife. Please stay on designated trails to avoid disturbing plant life and ensure that you bring home your trash. Keeping a safe distance from wildlife and observing them quietly ensures their well-being. Let's all do our part to preserve the beauty of Cape Kiwanda for generations to come. Remember, take only photographs and leave only footprints.
Places to Stay Near Cape Kiwanda
Local vacation rentals are an excellent choice for those looking to experience the breathtaking beauty of the Oregon Coast. Kiwanda Shores vacation rentals are not only comfortable and stylish, but convenient and boast a range of other perks, as well. An unmatched proximity to the beach and the Cape itself allows for easy exploration of the stunning landscapes, sand dunes, and tide pools. Our vacation rentals are ideal for providing home-like comforts and luxury amenities, at affordable prices suited to all budgets.
Furthermore, the availability of spacious accommodations is ideal for families and groups looking for a more communal living experience. Whether your interests lie in outdoor adventure, photography, or simply relaxing by the sea, opting to stay in a vacation rental near Cape Kiwanda can significantly enhance your trip.
The Exploring Never Ends at Cape Kiwanda
We hope this guide to the enchanting Cape Kiwanda State Natural Area has helped plan your next adventure. This coastal jewel is filled with opportunities for adventure, relaxation, and communion with nature, making it the perfect spot for every visitor. Whether you've scaled the Great Dune, surfed the waves, or simply inhaled the crisp ocean air, the memories forged here are sure to be indelible. Remember to always tread lightly, respecting the natural wonders that have graced your journey. Thank you for allowing us to be your guide through this captivating corner of Oregon. Happy exploring!!
Some commonly asked questions about visiting Cape Kiwanda Natural State Area
What is the best time to visit Cape Kiwanda State Natural Area?
The best time to visit is during the summer months (June through September) when the weather is typically warm and dry. However, spring and fall can also be great times to visit if you prefer fewer crowds.
Are dogs allowed in Cape Kiwanda State Natural Area?
Yes, dogs are allowed, but they must be kept on a leash at all times.
Are there any entrance fees to the park?
No, there is no entrance fee to Cape Kiwanda State Natural Area.