Kiwanda Shores Vacation Rentals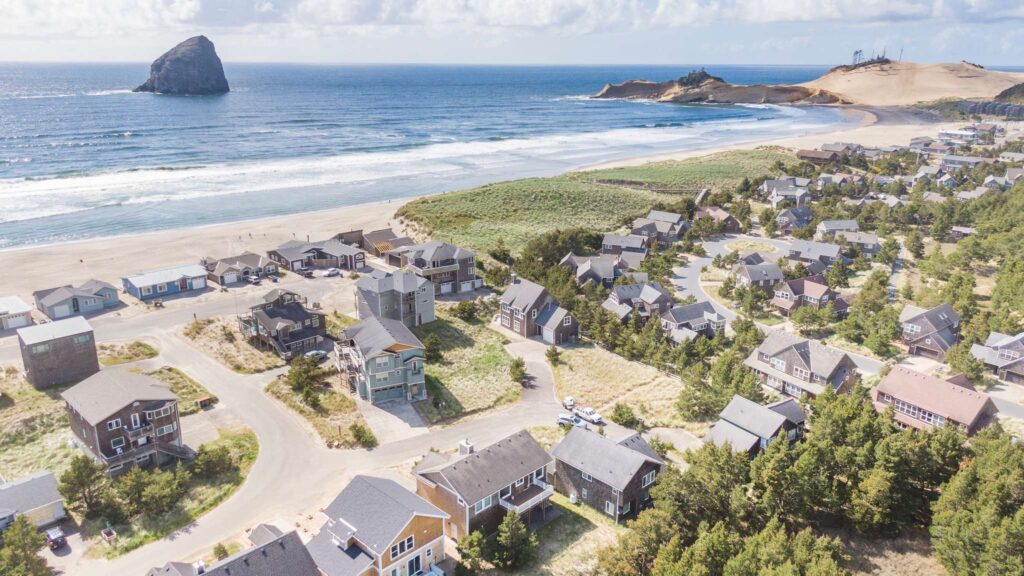 ---
Commonly Asked Questions about Kiwanda Shores Vacation Rentals
Where is Kiwanda Shores located?
Kiwanda Shores is a picturesque neighborhood located in Pacific City, on the Oregon Coast in the United States. It lies along the shore of the Pacific Ocean, approximately 2 miles north of the iconic Cape Kiwanda State Natural Area
What makes Kiwanda Shores a great vacation destination?
Kiwanda Shores is an ideal vacation destination for its serene beaches, stunning views of Haystack Rock, and close proximity to Cape Kiwanda's natural beauty. The area is perfect for beachcombing, surfing, fishing, and enjoying peaceful walks along the shoreline.
Are there any family-friendly activities at Kiwanda Shores?
Yes, Kiwanda Shores is perfect for families! The gentle waves are great for swimming and paddleboarding, and the wide sandy beaches are perfect for building sandcastles and flying kites. The nearby Cape Kiwanda State Natural Area also offers exciting dune climbing and tide pooling experiences for the kids.
Can I find vacation rentals in Kiwanda Shores?
Absolutely! Kiwanda Shores offers a variety of vacation rentals ranging from cozy cottages to luxurious beachfront homes. Many of these rentals offer amazing ocean views, and are equipped with amenities such as full kitchens, fireplaces, and decks, making it a home away from home.
Are there good places to eat near Kiwanda Shores?
Yes, there are several excellent dining options near Kiwanda Shores in Pacific City. Pelican Brewing Company is a popular spot offering craft beers and a beachfront dining experience. For those looking for fresh seafood, The Grateful Bread Bakery & Restaurant offers delicious options with a cozy ambiance. Additionally, Stimulus Coffee + Bakery is perfect for grabbing a morning coffee and pastry.