Cape Kiwanda Vacation Rentals and Accommodation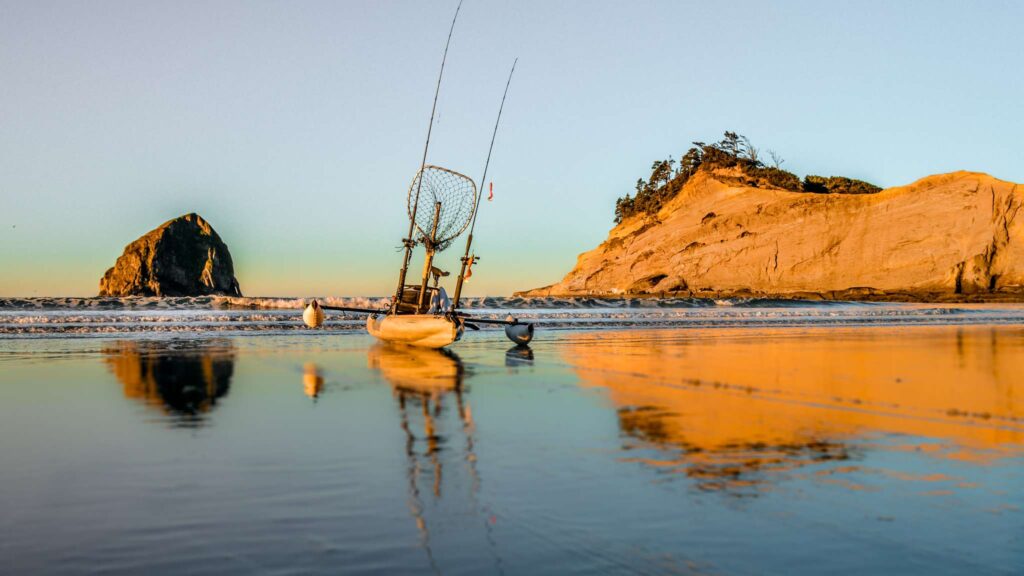 ---
Commonly Asked Questions about Cape Kiwanda Cottages and Accommodations
Where is Cape Kiwanda located?
Cape Kiwanda is a stunning natural headland situated along the Pacific Ocean in Pacific City, Oregon, USA. It's part of the Three Capes Scenic Route, which also includes Cape Meares and Cape Lookout.
What are the top attractions at Cape Kiwanda?
Cape Kiwanda is known for its remarkable sand dunes, rugged cliffs, and tidal pools. The Great Dune is a popular spot for climbing and offers panoramic ocean views. Additionally, the tide pools and unique rock formations, including Haystack Rock, are must-see attractions.
Is Cape Kiwanda a good spot for outdoor activities?
Absolutely! Cape Kiwanda offers an array of outdoor activities such as dune climbing, tide pooling, surfing, beachcombing, and photography. The area's natural beauty and dynamic landscapes make it a paradise for outdoor enthusiasts.
Can I go whale watching at Cape Kiwanda?
Yes, Cape Kiwanda is an excellent spot for whale watching, especially during the annual gray whale migrations. The elevated viewpoints from the cliffs provide a great vantage point for spotting whales, as well as sea birds and other marine life.
Are there places to eat and stay near Cape Kiwanda?
Yes, there are several places to eat and stay near Cape Kiwanda. Pacific City, which is adjacent to Cape Kiwanda, offers a range of accommodations including hotels, inns, and vacation rentals. For dining, Pelican Brewing Company is a favorite for its beachfront location and craft beers, while The Grateful Bread Bakery & Restaurant offers delectable meals in a charming setting.