Neskowin & Pacific City Oceanfront Vacation Rentals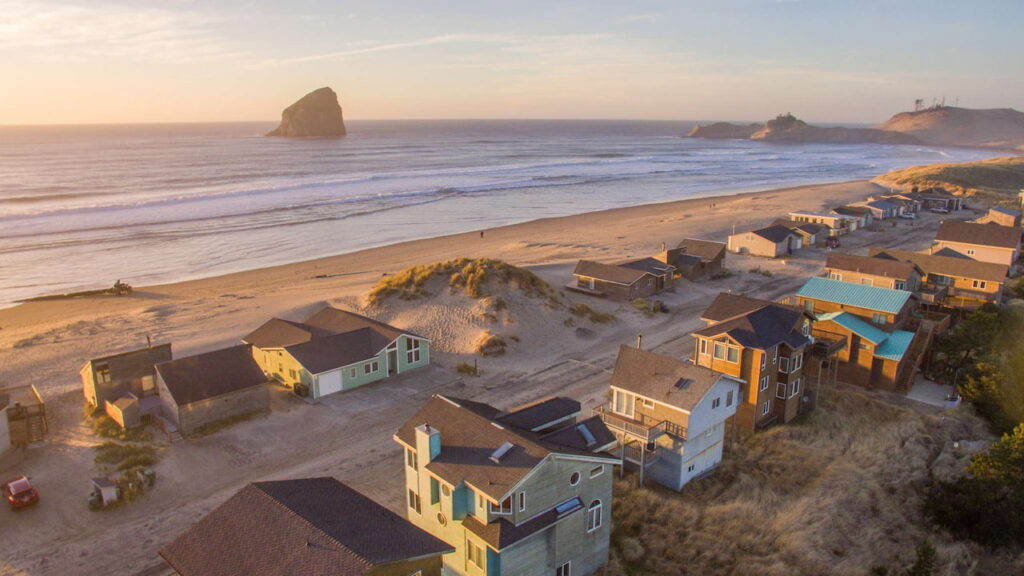 ---
Commonly Asked Questions about
Neskowin & Pacific City Oceanfront Vacation Rentals
Where is Pacific City situated in Oregon?
Pacific City is situated on the northern Oregon Coast, approximately 25 miles south of Tillamook and about 90 miles west of Portland. Nestled between the Nestucca River and Cape Kiwanda, it's a picturesque destination known for its beaches and natural attractions.
Why is it great to stay in an oceanfront rental in Pacific City?
Staying in an oceanfront rental in Pacific City offers an unparalleled experience. The immediate access to the beach, the sound of the waves, and the breathtaking sunsets provide a sense of tranquility and connection with nature. These rentals are also conveniently located near outdoor activities, local restaurants, and attractions such as Cape Kiwanda and Haystack Rock.
What amenities can I expect in the Pacific City oceanfront rentals?
Pacific City oceanfront rentals offer an array of amenities including fully-equipped kitchens, Wi-Fi, private decks or patios with ocean views, and comfortable living spaces. Many of these rentals also have BBQ grills and cozy fireplaces, adding to the ambiance of your beachfront stay.
Are there any nearby attractions or activities to enjoy while staying in an oceanfront rental in Pacific City?
Yes, while staying in an oceanfront rental in Pacific City, you can explore nearby attractions like Cape Kiwanda State Natural Area, go dune climbing, try out surfing, visit the Pelican Brewing Company, and enjoy beachcombing and tide pooling on the sandy shores. The area also offers excellent fishing and birdwatching opportunities.