Stay Alert: Winter storms on the Oregon Coast are exhilarating to behold! Be sure to use caution and watch from a safe distance during storms. Keep your distance from jetties, and stay back from low-lying areas like tide pools. Sneaker waves are truly unexpected, they come in quick and strong- never turn your back on the ocean.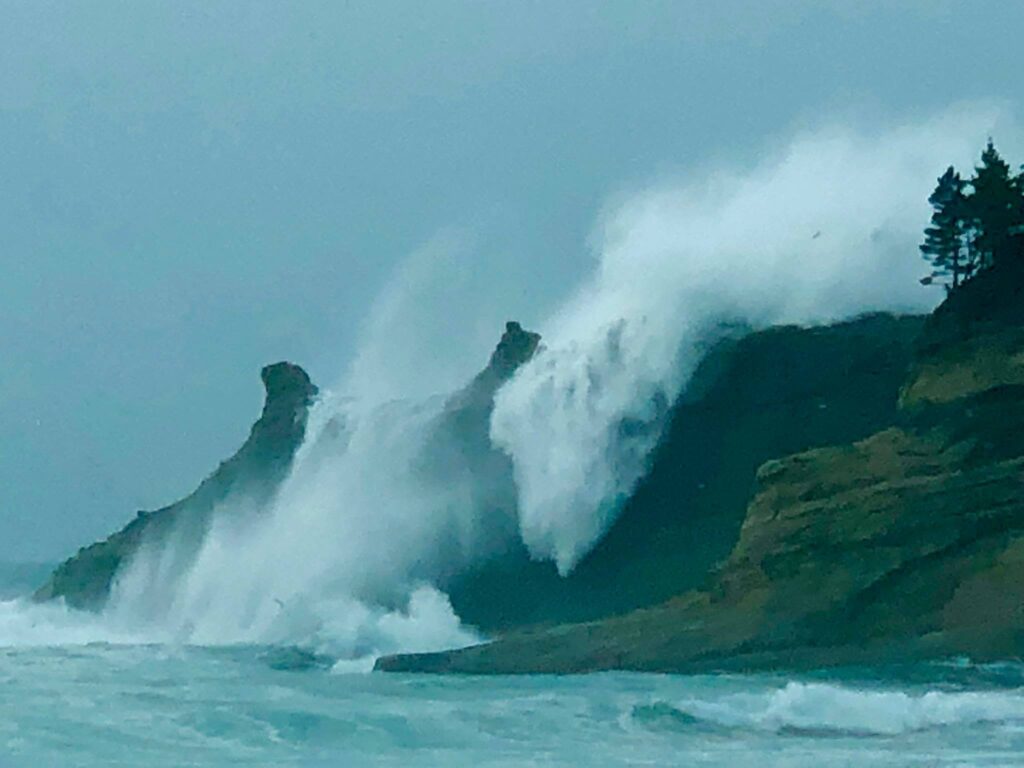 Storm watching is a highly anticipated activity along the Oregon coast, howling winds, sideways rain, and dramatic spindrift from the crashing waves bring winter excitement. Here in Pacific City, we have Cape Kiwanda, where giant waves crash and spray over the cape, putting on a display by nature that is unparalleled. Travelers come from all over the world to watch mother nature roar- staying in one of our oceanfront homes, bundled under a blanket with a crackling fire, it's absolutely magical.
Many of our guests will hurry to the coast when the weather is warm and sunny, but those in the know also quickly pack for a trip to enjoy the show of a particularly strong storm! It is both thrilling and cozy all at the same time. The peak season for storm watching continues through March, so there is still time to experience the awe-inspiring coastline endure pummeling rain, churning sea, crashing waves, and massive sprays of salty water.
Don't miss out, come join us! Book a stay with us before the season passes, you won't be disappointed- just make sure to observe warning signs, and stay back off of the cliffs, and it will be a getaway to remember!