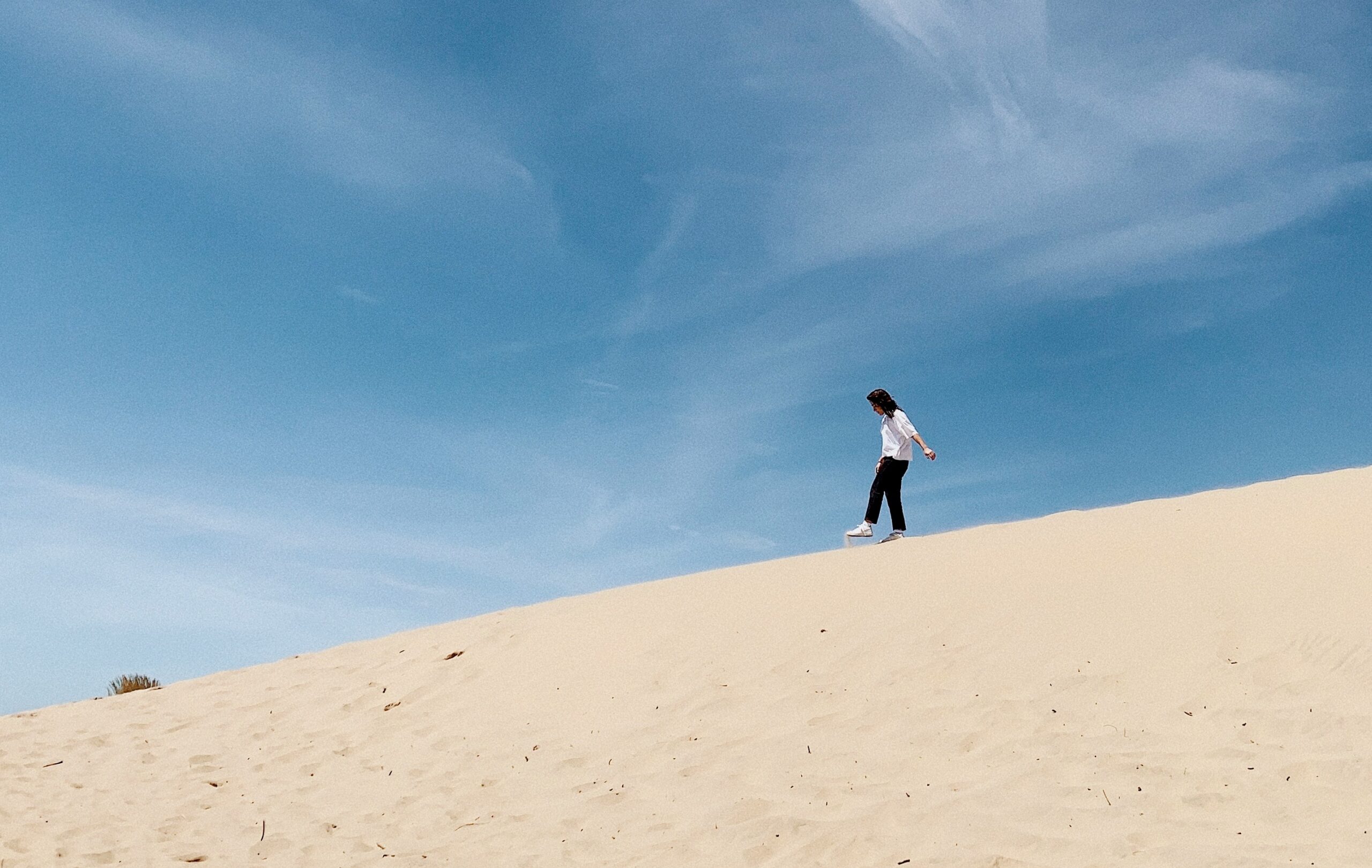 Exploring the Pacific City Dunes: A Guide to Life on the Sand
Nestled along the breathtaking Oregon Coast, Pacific City beckons outdoor enthusiasts and beach lovers alike with its awe-inspiring landscapes, serene shorelines, and pristine natural habitats. This picturesque coastal town is the perfect getaway for those seeking adventure, relaxation, and a connection with nature.
In this comprehensive guide, we'll introduce you to the Pacific City's must-see dunes and popular beaches and hiking trails nearby. Get ready to embark on a journey through enchanting coastal forests, towering sand dunes, and captivating tide pools as you explore the wonders of Pacific City, Oregon.
Delve into the Dunes
The sand dunes around Pacific City, Oregon, are a striking feature of the Pacific Northwest coastline, offering visitors a unique and stunning landscape to explore. These natural wonders have been sculpted by wind and waves over thousands of years, creating a dynamic environment that continues to evolve. So, let's dive right in and explore these famous dunes which make Pacific City a must-visit destination.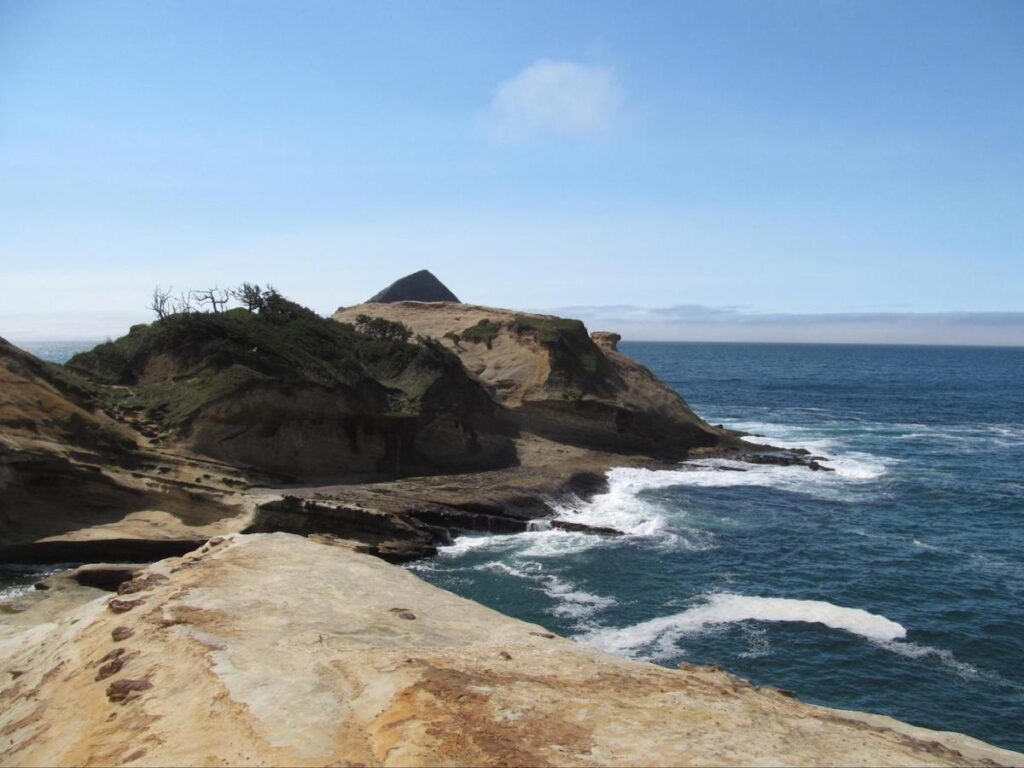 Cape Kiwanda State Natural Area
The most prominent sand dunes in the Pacific City area are found at Cape Kiwanda State Natural Area. The Great Dune, a massive sand formation, offers incredible views of the Pacific Ocean and Haystack Rock. It's a popular spot for activities such as sandboarding, photography, or simply taking in the breathtaking scenery. The coastal cliffs and sandy beaches surrounding the dunes provide excellent opportunities for beachcombing, tide pooling, and wildlife spotting.
Nearby Hikes: The Cape Kiwanda State Natural Area loop is a popular hiking trail to do when you're here. This 1.6 km loop is generally considered a moderately challenging route, taking on average 29 min to complete. This is a popular trail for hiking and walking, but you can still enjoy some solitude during quieter times of day. The trail is open year-round and is beautiful to visit anytime. Dogs are welcome, but must be on a leash.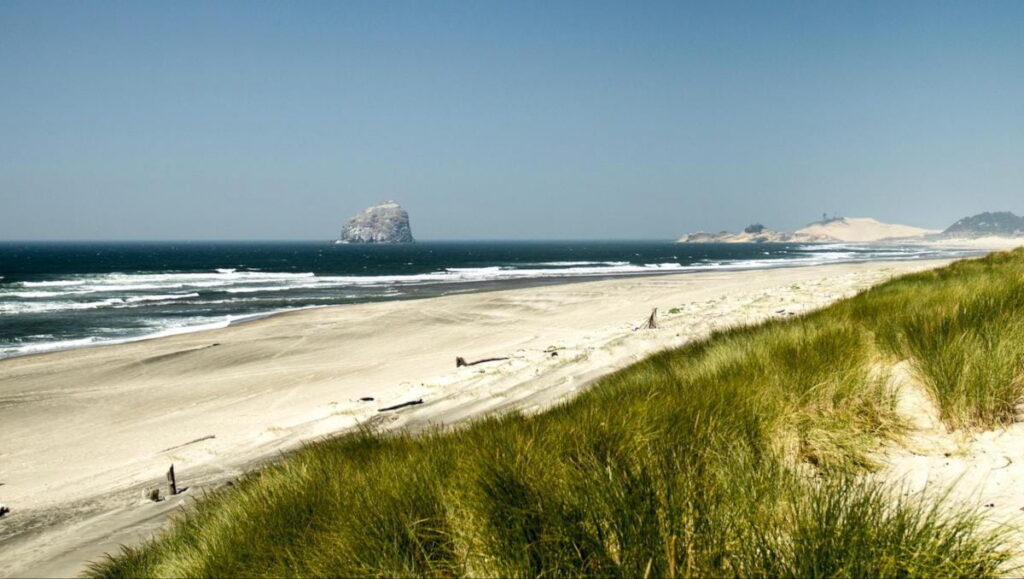 Bob Straub State Park
Located just south of Pacific City is Bob Straub State Park, another location where you can find sand dunes near Pacific City. The park features the Nestucca Spit, a sandy stretch of land that separates the Nestucca River from the Pacific Ocean. This area offers a more serene and secluded environment, with hiking trails winding through the dunes, coastal forests, and wetlands. It features a beautiful, uncrowded beach perfect for beachcombing, picnicking, and wildlife watching. It's the ideal spot for nature lovers and birdwatchers to experience the diverse habitats of the Oregon Coast.
Nearby Hikes: The park also offers several hiking trails, including the Nestucca Spit Trail, a moderate 5-mile round trip hike that takes you through lush forests and sand dunes to the picturesque Nestucca Bay.
Another hiking trail worth checking out in the park is the Marsh, Bay and River trail loop. This 9.3-km loop is generally considered a moderately challenging route, taking, on average, around 1 h 45 min to complete. The trail is perfect for those looking for a moderate-level hike with beautiful scenery. You might even come across some horses on your hike because this trail is also popular for horseback riding. The best times to visit this trail are March through October. Dogs are welcome and may be off-leash in some areas.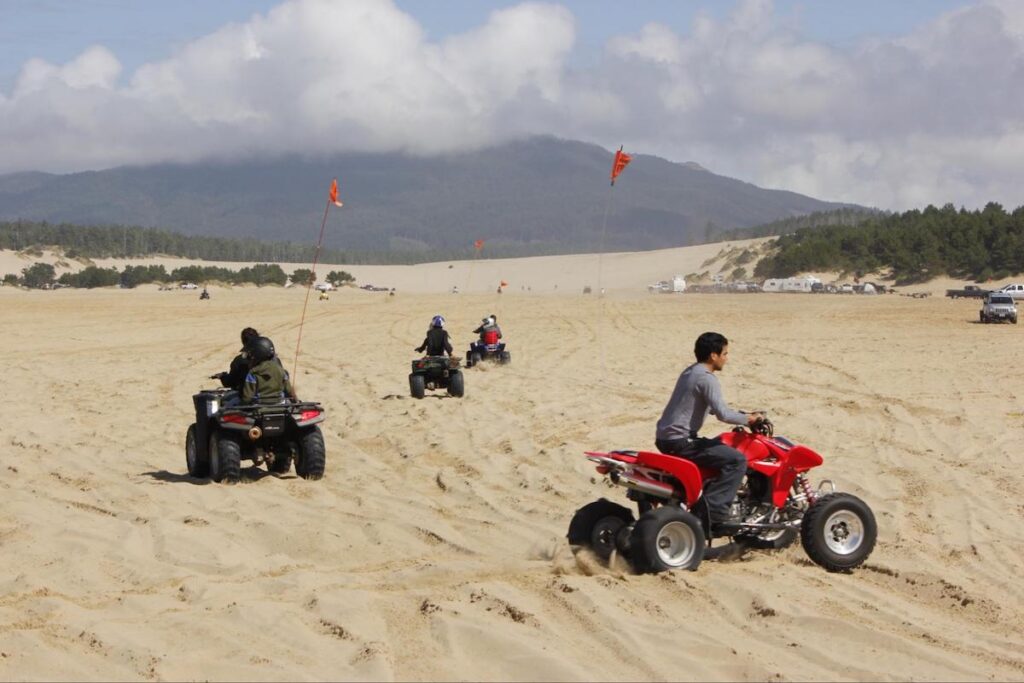 Sand Lake Recreation Area
Just north of Pacific City lies the Sand Lake Recreation Area, a vast expanse of sand dunes, beaches, and forests that attract off-road vehicle enthusiasts, hikers, and campers. The sand dunes themselves begin at the estuary and extend to the northeast about 3.5 miles. The dunes are surrounded on three sides by a coastal mixed-conifer forest, and on the west by the Pacific Ocean. The dunes are an example of an extended parabolic dune system.
Most of the Dune vegetation is European beach grass and shore pine. The beautiful area offers a unique off-the-beaten-path experience, with several miles of designated off-highway vehicle (OHV) trails and open dune areas for exploring.
Nearby Hikes: For those who prefer to explore on foot, there are hiking trails that weave through the coastal forests, offering beautiful views of the surrounding dunes and the Pacific Ocean. If you're searching for a good long hike with incredible views, check out the Sand Lake-Cape Kiwanda hike.
This moderate, 8.2 mile long hike begins at the Tierra del Mar Trailhead and brings you along the Sand Lake Estuary, giving you great views of the Cape Lookout along the way, and finally ending at Cape Kiwanda's Great Dune. If you want a scenic hike, bringing you along some of Pacific Cities best dunes, this is the hike for you.
You'll Never be Done Exploring the Dunes
Visiting the sand dunes in Pacific City, Oregon, offers a remarkable experience filled with adventure, natural beauty, and tranquility. From the towering Great Dune at Cape Kiwanda State Natural Area and the serene surroundings of Bob Straub State Park, to the off-road excitement at Sand Lake Recreation Area, there's something for everyone to enjoy. In our opinion, they should be on everyone's to-dune list on your next trip to Oregon!
These incredible forms of nature are a sight to behold up close, be sure to check out nearby vacation rentals and check its proximity from a dune near you. Also, remember to be respectful of the environment and follow the Leave No Trace principles, we can all play a role in preserving these magnificent sand dunes for generations to come. So, pack your sense of adventure, and let the windswept beauty of Pacific City's sand dunes create memories that will last a lifetime.
Commonly Asked Questions about Sand Dunes in Pacific City
What is the best time of year to visit the sand dunes in Pacific City?
While the sand dunes can be visited year-round, the best time to visit is during the late spring to early fall when temperatures are milder and rainfall is less frequent. However, be prepared for cooler temperatures in the mornings and evenings and possible rainfall even during the summer months.
Can I go sandboarding or sand sledding on the dunes?
Yes, sandboarding and sand sledding are popular activities on the dunes, particularly at Cape Kiwanda State Natural Area. You can bring your own equipment or rent from local vendors in Pacific City.
Are dogs allowed on the sand dunes?
Dogs are generally allowed on the sand dunes, but they must be leashed at all times to protect the sensitive habitat and wildlife. Please remember to pick up after your dog and follow Leave No Trace principles.
Is camping allowed near the sand dunes?
Camping is not permitted at Cape Kiwanda State Natural Area or Bob Straub State Park. However, there are several campgrounds nearby, such as Webb County Campground and Whalen Island County Park. For those interested in camping at the Sand Lake Recreation Area, dispersed camping is allowed in designated areas.