New trail adds adventure to this gorgeous viewpoint
This lovely spot, located about 10 minutes south of Pacific City, has long been a favorite for families looking for an easy hike with wonderful views of the Nestucca River, Pacific Ocean, and Coast Range.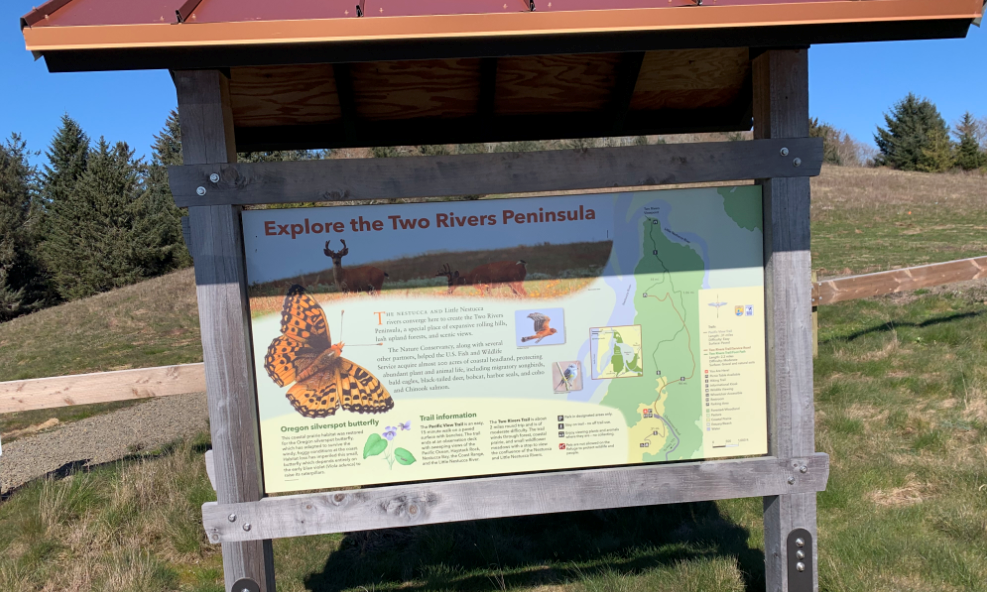 Upon our arrival there on March 15 we were excited to see that a new trial had opened since our last visit- the "Two Rivers View" trail.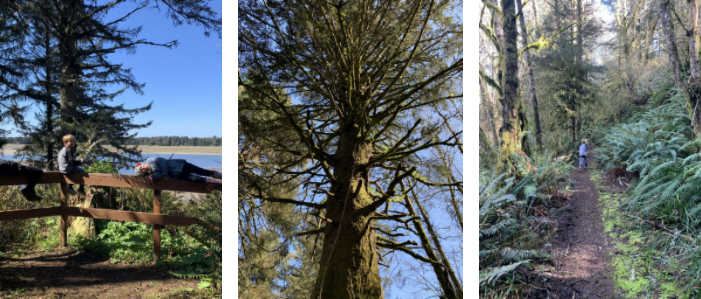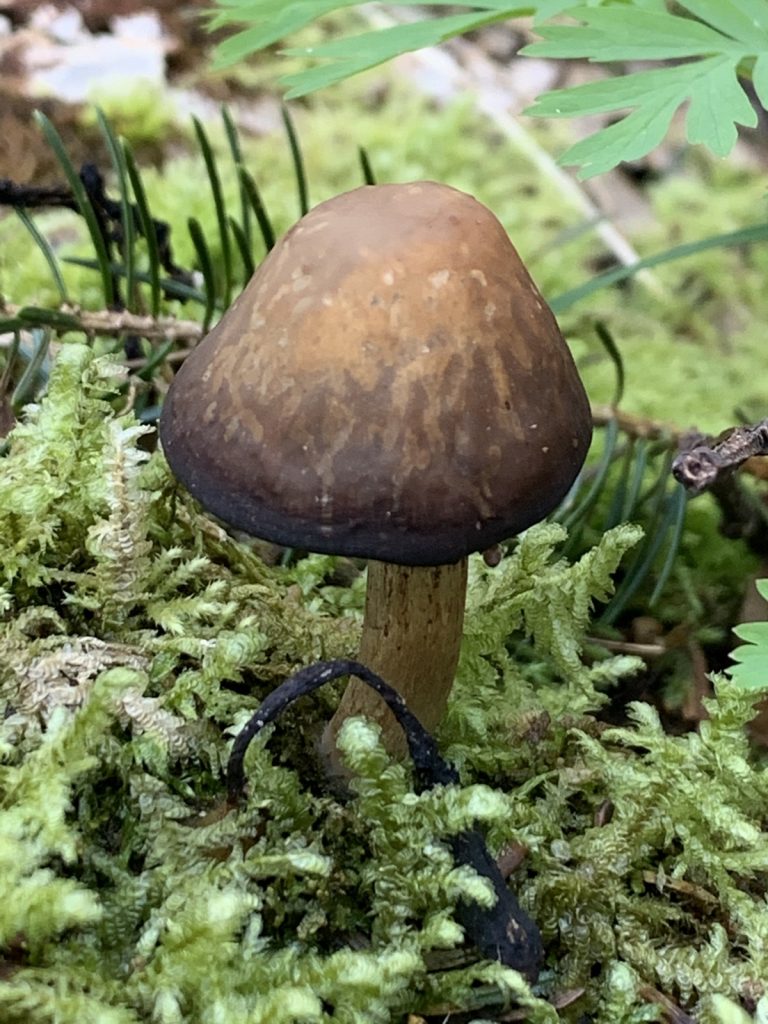 The trail is approximately 1 mile long and takes you on a scenic loop from the parking area around Cannery Hill to a place where you can view the convergence of the "Big" and Little Nestucca Rivers.
At the start of the trail, the view is focused on the ocean. As you make your way into the forest you're treated to peek-a-boo views of Haystack Rock and Pacific City. Looking through the hemlock, spruce, and alder over Pacific City and Cape Kiwanda is a wonderful experience and you get the feeling you're the first person to get this special perspective.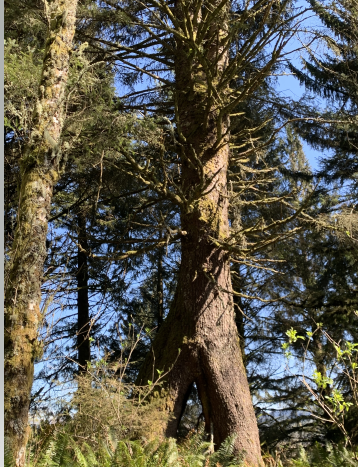 Continuing through the forest you can admire the natural coastal environment, with pristine spruce trees and strands of alder. We thought the below tree offered a portal to another world with its backward "V" notch at the bottom.
The trail ends with panoramic, tree-lined views of the Nestucca River mouth and the estuary, including another unique perspective of Haystack Rock.
At the time of writing the final part of the trail was inaccessible due to a bald eagle nest being located in a large tree; however, the viewpoint that is open is well worth the stop.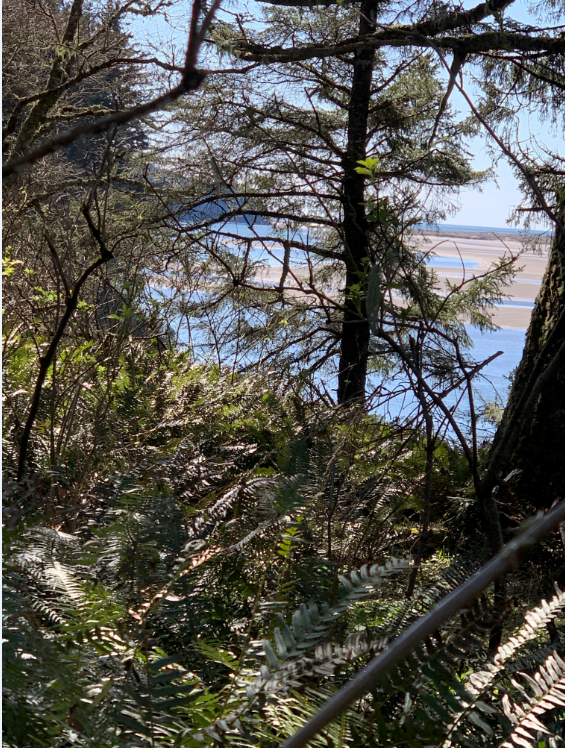 We took the alternate route back up to the parking lot and were pleased that we did, being treated to beautiful views of the Nestucca River, Oretown, and Coast Range with snow-capped peaks:
The hike took about an hour for us to complete with plenty of stops to enjoy views. The trail is well marked with several thoughtful benches to rest at.
We look forward to coming back to the refuge again. Maybe next time we'll bring a picnic lunch, as we didn't get to visit the picnic area this time.
The new trail is a great enhancement to an already worthwhile stop. The unique, panoramic views of this special area are incredible.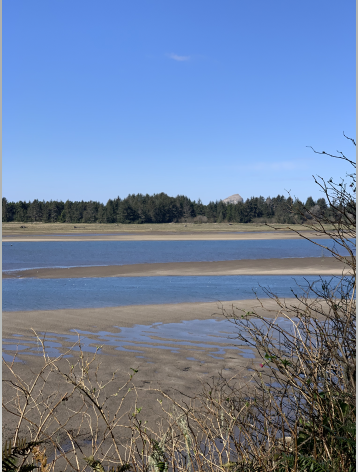 Nestucca Bay NWR is located on the west side of Highway 101 approximately six miles south of Pacific City. To visit the refuge, turn west off Highway 101 onto Christensen Road and proceed a half-mile to the first refuge parking lot and goose observation deck or continue along Christensen Road to a second parking lot at the hiking trailheads.
For more information about the refuge, visit https://www.fws.gov/refuge/nestucca_bay/.
See our previous posts on hiking in and around Pacific City.