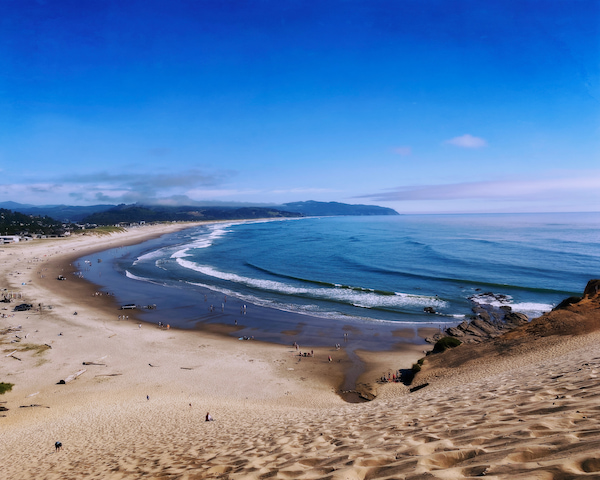 The Best Things to Do in Pacific City, Oregon: A Local's Perspective
Ahoy coastal lovers, craving a seaside adventure along the majestic Oregon Coast? Look no further than Pacific City, an enchanting destination that captivates the hearts of both locals and visitors alike. As you set foot on its pristine sandy shores, the salty breeze whispers tales of adventure, while the rhythmic crashing of the waves urges you to explore the abundance of natural beauty. Moreover, staying in a Pacific City vacation rentals will ensure that your experience is wrapped in comfort, providing you with a home away from home as you explore the wonders of this coastal haven.
Come along as we peel back the layers to uncover the true gems that make Pacific City a treasure trove of experiences. From the iconic Haystack Rock to the lesser-known trails winding through lush forests, we invite you to embark on a journey that transcends the ordinary. Through the eyes of the people who call this place home, discover the things to do in Pacific City, Oregon that transcend the travel brochures, and create memories that will last a lifetime. So, pack your sense of adventure and let the local secrets be your guide to this coastal paradise.
Locally Recommended Things to do in Pacific City
Locals of Pacific City, Oregon, appreciate the natural beauty and laid-back atmosphere of their coastal town. When tourists visit, they often recommend a mix of popular spots and local favorites to get the full experience. Here are some activities and places that the locals might suggest;
Fun Activities To Do around Pacific City
Explore the sandunes on an ATV Rental: If you're looking for an adrenaline-pumping adventure, rent an ATV and explore the sand dunes. Sandlake Tsunami ATV Rentals offers ATV rentals just a short drive north of Pacific City, for those looking to have some fun on the Oregon Coast's sand dunes without the usual crowds.
Whalen Island: Located nearby in the Sandlake Recreation Area, Whalen Island is a beautiful spot for kayaking and hiking. Its calm waters and scenic trails make it an idyllic destination for a day-trip.
Munson Creek Falls State Natural Site: Located about 25 minutes south of Pacific City, this hidden gem features a short, easy hike that leads to Munson Creek Falls – the tallest waterfall in the Coast Range.
Fishing in Nestucca River: While the Pacific Ocean is famous for its fishing, try something different by going fishing in the Nestucca River. The river is known for its steelhead and salmon and is less crowded than the more popular fishing spots.
Catch a wave at Cape Kiwanda: For those looking to catch some waves without the crowds, check out Moment Surf Company. They offer surf lessons and rentals and are a favorite among locals. In Pacific City, Oregon, one of the best surf spots is at Cape Kiwanda. This location is popular among both beginners and experienced surfers due to its consistent waves and sandy bottom.
Cape Kiwanda's surf breaks offer a mix of both left and right-hand waves, and the area is generally less crowded than some other surf spots along the Oregon Coast. Additionally, the sandstone cliffs of Cape Kiwanda provide some shelter from the wind, making it a more enjoyable surf spot even in less favorable weather conditions.
Climb the Sand Dune at Cape Kiwanda: A must-do activity, climbing the massive sand dune offers a fun challenge and rewards you with stunning views of the Pacific Ocean and the iconic Haystack Rock.
Try a Dory Boat Ride: Pacific City is famous for its dory boats, which are flat-bottomed fishing boats. Some locals offer dory boat rides, giving tourists a unique experience on the water.
Rent a Fat-Tire Bike: Riding along the beach on a fat-tire bike rental is a fun way to take in the scenery. Many locals enjoy this activity, and it's a great way for visitors to explore the coastline. There are also carefully curated fat-tyre biking routes to help you see the best bits of the Oregon coast.
Places to Visit and See Around Pacific City
Nestucca Bay National Wildlife Refuge: A short drive south of Pacific City, the Nestucca Bay National Wildlife Refuge is a haven for birdwatchers and nature enthusiasts. With its serene setting, this place offers scenic views and a chance to spot some rare bird species.
Bob Straub State Park: Often overshadowed by Cape Kiwanda, this park offers long stretches of sandy beach, making it an ideal location for a quiet beach day. It's also a great spot for clamming, fishing, and horseback riding.
Explore Tide Pools at Cape Kiwanda: Locals know that the tide pools at Cape Kiwanda are teeming with marine life. It's an educational and exciting activity for all ages.
Take a Scenic Drive Along Three Capes Scenic Route: This route offers some of the most beautiful views of the Oregon Coast and includes stops at Cape Kiwanda, Cape Lookout, and Cape Meares.
Dory Days Festival: If you happen to be in Pacific City in July, don't miss this local Dory Days Festival. Celebrating the unique dory fishing fleet of Pacific City, it features a parade, art and craft booths, and plenty of delicious food.
For the Foodies
Visit Pelican Brewing Company: A favorite spot for both locals and visitors, Pelican Brewing offers delicious craft beers with an ocean view. It's a perfect place to unwind after a day of exploring.
Sample Local Seafood: Ask a local where to get the best clam chowder or fish and chips, and they will likely have a favored spot. The Oar House, Sportsman's Pub-n-Grub and The Riverhouse are among the local favorites.
Visit the Farmer's Market: If you're visiting during the summer, the local farmer's market is a great place to find fresh produce, homemade goods, and crafts made by local artisans. The Pacific City Farmers Market is held at the Library grounds, corner of Camp Street & Brooten Road.
Enjoy a Bonfire on the Beach: Locals love to end the day with a bonfire on the beach. Grab some marshmallows, chocolate, and graham crackers for a s'mores feast while watching the sunset. Or if you're planning a romantic date night, pack a picnic basket and a cold bottle of wine and cheers to love as the sun sets across the pacific ocean.
Live Like a Local in Pacific City
As the sun sets on the horizon, painting the sky in hues of orange and pink, you'll find yourself reflecting on the myriad of experiences that Pacific City has gifted you. From the majestic waves at Cape Kiwanda to the serene trails of Nestucca Bay National Wildlife Refuge, the warmth of the locals, and the delectable taste of fresh seafood, Pacific City has a way of carving a special place in the hearts of its visitors. We hope this guide has enriched your sense of adventure and encourages you to embrace the town's natural wonders and charms. Safe travels!
Some commonly asked questions about visiting Pacific City, Oregon
When is the best time to visit Pacific City, Oregon?
The best time to visit Pacific City for favorable weather is from late June to early October. However, summer tends to be the peak tourist season, so if you prefer fewer crowds and don't mind cooler temperatures, consider visiting in the spring or fall.
Are there any family-friendly activities in Pacific City?
Yes, Pacific City offers a variety of family-friendly activities including beachcombing, hiking, tide pooling, visiting the Cape Kiwanda State Natural Area, and taking surf lessons.
How do I get to Pacific City?
The nearest major airport to Pacific City is Portland International Airport (PDX), which is about a two-hour drive away. You can rent a car at the airport and enjoy a scenic drive to Pacific City.
Can I bring my dog to Pacific City?
Yes, Pacific City is generally dog-friendly. Many of the beaches allow dogs, but it's advisable to keep them on a leash, especially during the busy season. Also, check with your accommodation to ensure they allow pets.
Is there good surfing in Pacific City?
Yes, Pacific City is known for having some of the best surf on the Oregon Coast. Cape Kiwanda is a popular surf spot, suitable for both beginners and experienced surfers. Be sure to wear a wetsuit, as the water is cold year-round.