Get ready for spring break in Pacific City – coming up at the end of the month (or the beginning of April, if you're from Washington). There's a lot going on with much to do and see, and Kiwanda Coastal Properties has your ticket to vacation fun with some tips you may not see anywhere else.
The big to-do for the Pacific City area – indeed all the Oregon coast – during spring break is Whale Watching Week, happening March 21 – 29. There, volunteers sit atop high vantage points from 10 a.m. to 1 p.m. and help you spot the giant beasts on their migration. One of the big hotspots for this is Cape Kiwanda, right in Kiwanda Coastal Properties' backyard, but also at Cape Meares, Neahkahnie Mountain, and down in Lincoln City.
The SOLVE Spring Oregon Beach Cleanup happens March 28 along all 364 miles of coastline, with 45 locations needing people to give them a good scrub. That includes the Pacific City area. To see a list of cleanup sites you can register for in advance, please visit solveoregon.org or call 503-943-2835.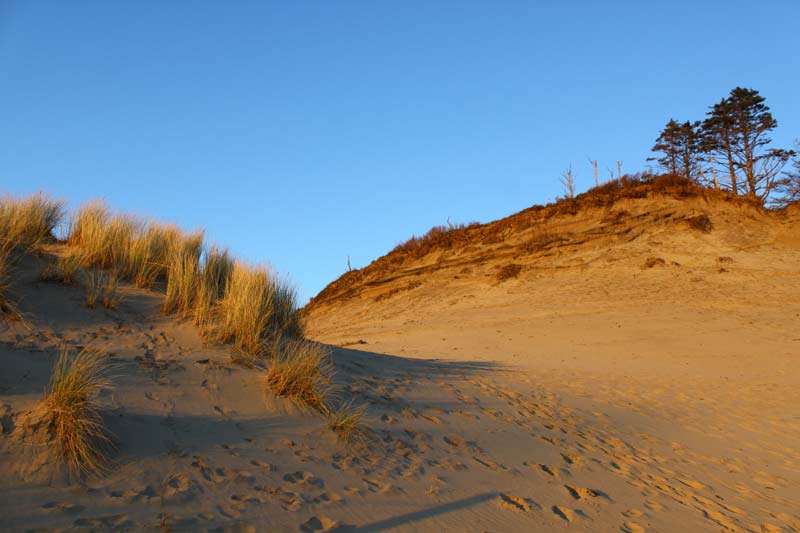 Cape Kiwanda's attractions are numerous and certainly well known by regulars to Pacific City. The intricate, sometimes wildly-colored sandstone structure is one of the most photographed spots on the entire Oregon coast, and it's generally an easy walk around the top once you trudge up that rather leg cramp-inducing initial 30 feet of loose sand. Up here, look straight west for awesome colors and funky shapes. Look north and the forms get even more complex and intriguing.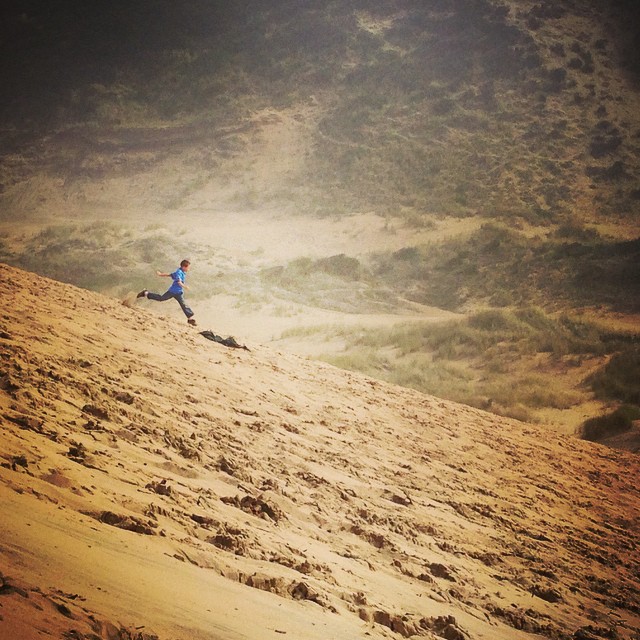 If you want an even bigger workout head to the giant dune towering over everything. There, a fave pastime is sliding down the massive pile of sand by the seat of your pants – and some even love rolling down it. However, one of the latest crazes on the Oregon coast is sandboarding, essentially like snowboarding but on the sand. The local market here is the only place to rent these wild little wonders.
Just a mile north of the cape is McPhillips Beach, and not quite a mile north of that is Tierra Del Mar. McPhillips is hidden behind a nondescript forest road darting off to the west, and from there you can drive your car on the beach. The big attraction here is that craggy black basalt mini-headland, which looks a little like an old Roman ruin. At Tierra Del Mar, there are miles of pristine sand in either direction and you'll often find yourself away from the maddening crowds.
A short drive from Pacific City is Neskowin, about four miles to the south. Not only is it a hidden gem of a quiet village and beach but it has that magnificent Proposal Rock and the mysterious ghost forest stumps – 2,000-year-old remnants of an ancient forest that were covered up completely until maybe the last 100 years or so. Heading northward about 15 minutes along the Three Cape Drive, you'll find Cape Lookout State Park and its unique beach as well as the sprawling headland of the same name.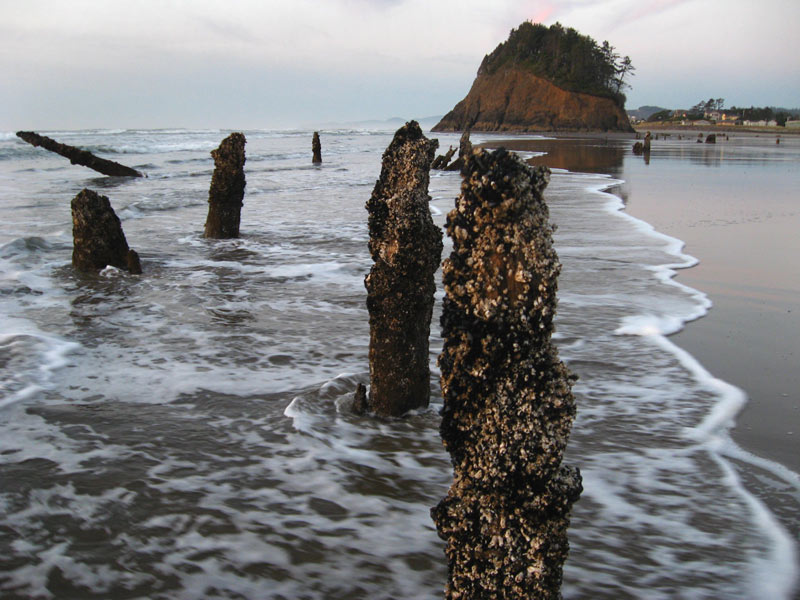 There are still several beach vacation rental homes available for Spring Break and Kiwanda Coastal Properties is offering a 15% discount for stays longer than 3 days. Check out these homes or call us at 503-965-7212 to book your Spring Break vacation home.