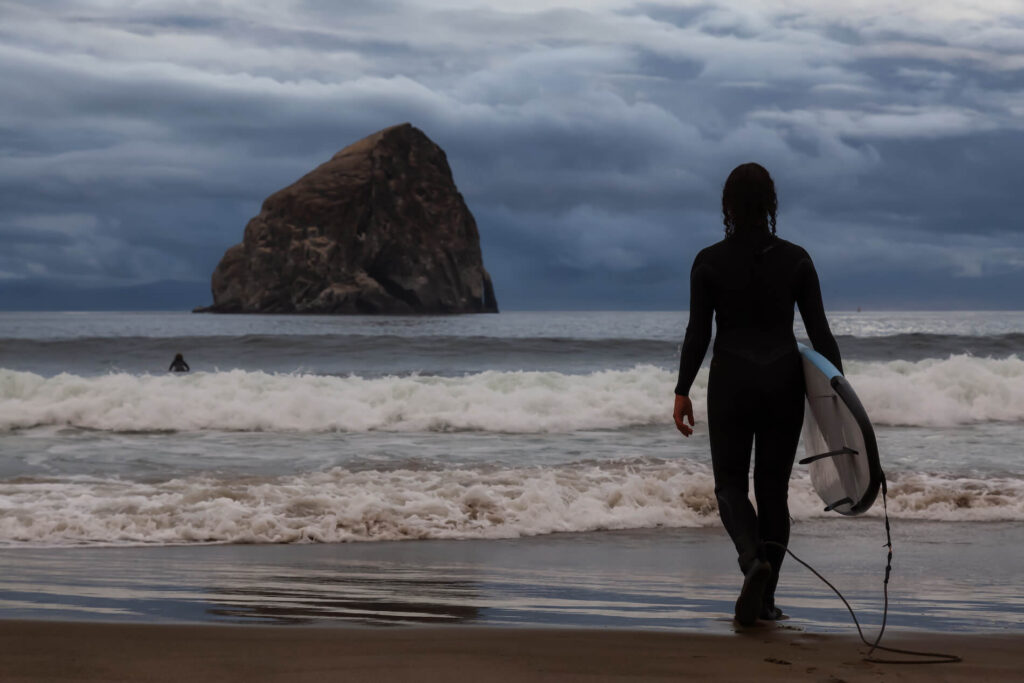 Catch a Wave: Surfing Spots Around Pacific City
Welcome to Pacific City, a picturesque coastal town nestled along Oregon's stunning shoreline. Known for its rugged beauty, and small town charm, Pacific City is a surfer's paradise that offers a variety of surf breaks, catering to all skill levels. From the ever-popular Cape Kiwanda to the lesser-known gems, come with us as we guide you through the top surfing spots around Pacific City, Oregon. Plus, with so many great beachfront vacation rentals, you can catch a wave right outside your door. So grab your board and wetsuit, and let's ride the waves!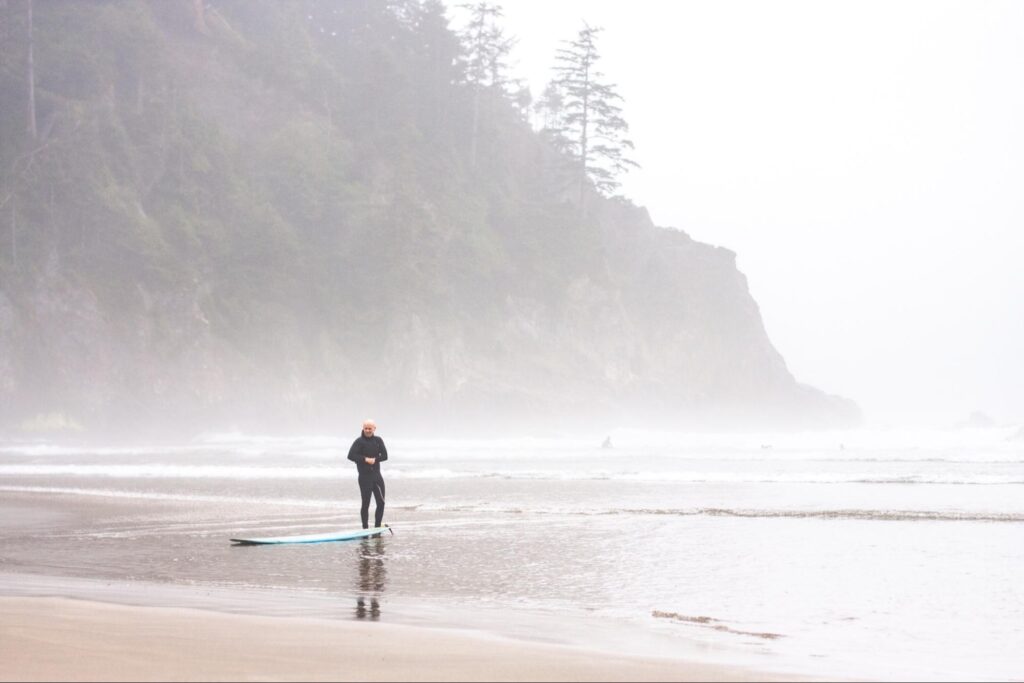 Pick Your Spot to Catch a Wave
Pacific City beaches offer an ideal environment for surfing, thanks to its consistent swells that produce powerful waves throughout the year. The reliable waves and laid-back atmosphere of the community means surfers flock to Pacific City Beaches. The beaches are easily accessible by car or other forms of transportation, making them ideal for weekend getaways or extended trips.
With its mild climate and consistently strong winds, the area is a haven for any level of surfer, from beginners to experienced professionals. Here are some of Pacific City's best surf spots we recommend you visit on your next trip to Oregon.
Cape Kiwanda
Cape Kiwanda, a sandstone headland, is the crown jewel of Pacific City's surfing scene. This popular spot is perfect for surfers of all levels, featuring a consistent beach break with a variety of waves suitable for beginners and intermediate surfers. The southern end of the beach is known as 'The Cove', where more advanced surfers can catch faster, hollow waves.
Just to note, Dory boats are allowed to launch from the Kiwanda Beach, so things can get a little chaotic when the weather's nice and conditions are calm.
Gas Chambers
For the more experienced surfer seeking a bit more of a challenge, Gas Chambers is a hidden treasure located just south of Cape Kiwanda. This reef break offers powerful, fast, and hollow waves that will test the skills of even the most experienced surfers. Due to its secluded nature, Gas Chambers can be less crowded than other spots, but remember to respect the locals and the environment.
The best time of year for surfing Pacific City-Gas Chambers with consistent clean waves (rideable swell with light / offshore winds), is during Winter and most often the month of January.
Tierra Del Mar
Situated north of Cape Kiwanda, Tierra Del Mar is a peaceful, uncrowded beach break ideal for beginner and intermediate surfers & boogie boards. The mellow waves and wide-open beach make it a perfect spot to improve your skills or simply enjoy a relaxing surf session. Don't be surprised if you spot a whale or two in the distance – the Oregon coastline is home to a rich marine life!
Neskowin Beach
A short drive south of Pacific City, Neskowin Beach is a beautiful, quiet beach break that caters to surfers of all skill levels. With a variety of peaks and a less crowded lineup, Neskowin is a great option for those looking to escape the hustle and bustle of Pacific City. The picturesque Proposal Rock adds an extra touch of magic to your surfing experience.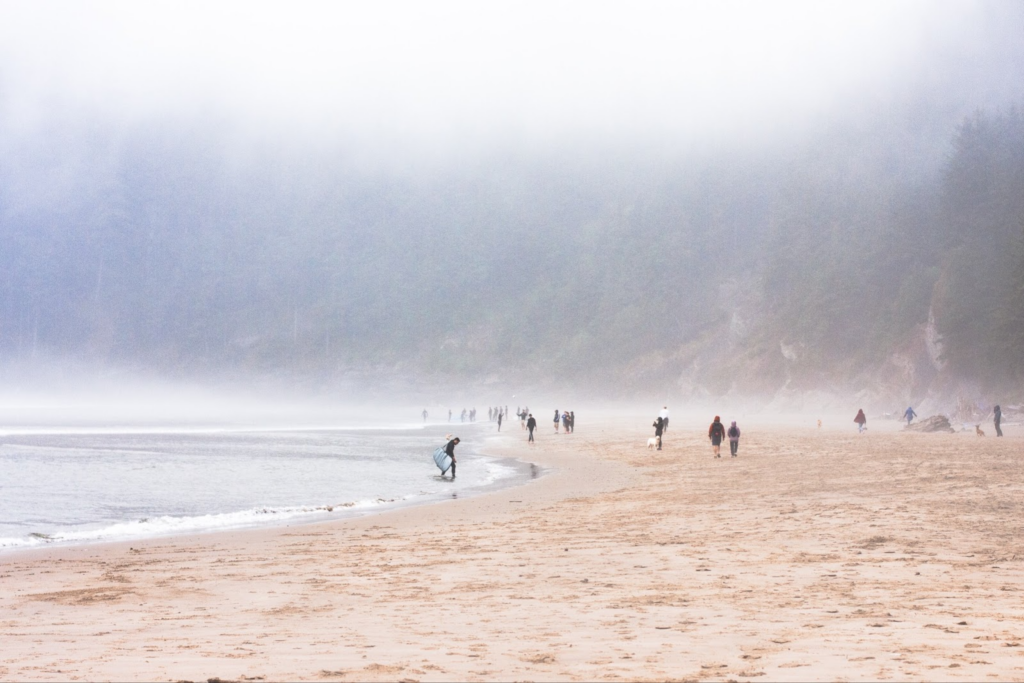 Short Sands
Located in the Oswald West State Park, Short Sands is a very popular beach for beginner surfers. The beach is located within smugglers cove, which remains protected from heavy weather, so the breaks are relatively consistent. And even if you don't surf, the beach itself is a beautiful place to spend an afternoon and soak up the sun and breathtaking views of the Pacific Ocean. However, the beach can become very crowded on summer weekends, but the vibe is generally friendly. If you are easily annoyed by beginner's hogging the good waves, a lesser known beach to surf would be best.
Beverly Beach
Located south of Pacific City, Beverly Beach is a great spot for intermediate surfers looking to hone their skills. The waves are powerful and fast, so be prepared for some intense rides. Beverly Beach State Park also boasts one of Oregon's largest creekside campgrounds, situated in a forest between Cape Foulweather and Yaquina Head. So why not turn your surfing trip to a camping trip, wake up right by the beach to catch the early morning waves.
Tips for Surfing in Pacific City
The waves vary considerably depending on the wind and tide, so always check the local surf forecast before heading out. The Oregon coast is known for its rapidly changing weather conditions, and being prepared will ensure a safe and enjoyable surf session.
Be mindful of the tides. Some spots are best surfed during specific tide conditions, so it's essential to time your session accordingly.
Respect the locals and the environment. Pacific City is a tight-knit community, and showing courtesy to fellow surfers and taking care of the beautiful surroundings will go a long way.
Happiness Comes in Waves in Pacific City!
With its diverse range of surfing spots and breathtaking scenery, Pacific City is a surfer's dream along the Oregon coastline. So whether you're a seasoned pro or a newcomer to the sport, there's a wave waiting for you in this coastal paradise. Check out our range of ocean view vacation rentals and be close to the action, happy surfing!
Commonly Asked Questions About Surfing in Pacific City, Oregon
When is the best time to surf in Pacific City?
The surf in Pacific City can be enjoyed year-round, but the most consistent and favorable conditions occur from September to May. Winter months, especially November through February, tend to produce the biggest swells and most powerful waves. However, keep in mind that the water temperature and weather can be chilly during these months, so make sure to have proper wetsuit gear.
Is Pacific City suitable for beginner surfers?
Absolutely! Pacific City offers a variety of surf spots that cater to different skill levels. Beach breaks like Cape Kiwanda and Tierra Del Mar are perfect for beginners, as they provide gentle, consistent waves that are ideal for learning and practicing.
Are there any surf schools or surf shops in Pacific City?
Yes, there are surf schools and shops in Pacific City that offer lessons, rentals, and gear. Moment Surf Company is nearby, where you can find experienced instructors, surfboard rentals, wetsuits, and other necessary equipment.